Samsung WD90N64FOOWFQ 9KG / 6KG Front Load Combo Washer Dryer, QuickDrive™
-

20%
Roll over image to zoom in
Click to open expanded view
RM4,599.00 (-20%)
Air Wash
Eco Bubble™
9.0 kg
Washing Capacity (kg)
Bubble technology
Bubble technology
Compare
Half the time washing
QuickDrive™reduces washing time by up to 50%and energy use by20%,without compromising cleaning performance.*Its'Q-Drum™'has a 'main drum'& a 'backplate' that rotate independently,ensuring clothes move in dynamic action powered by double forces.It washes quickly,powerfully,and gently.*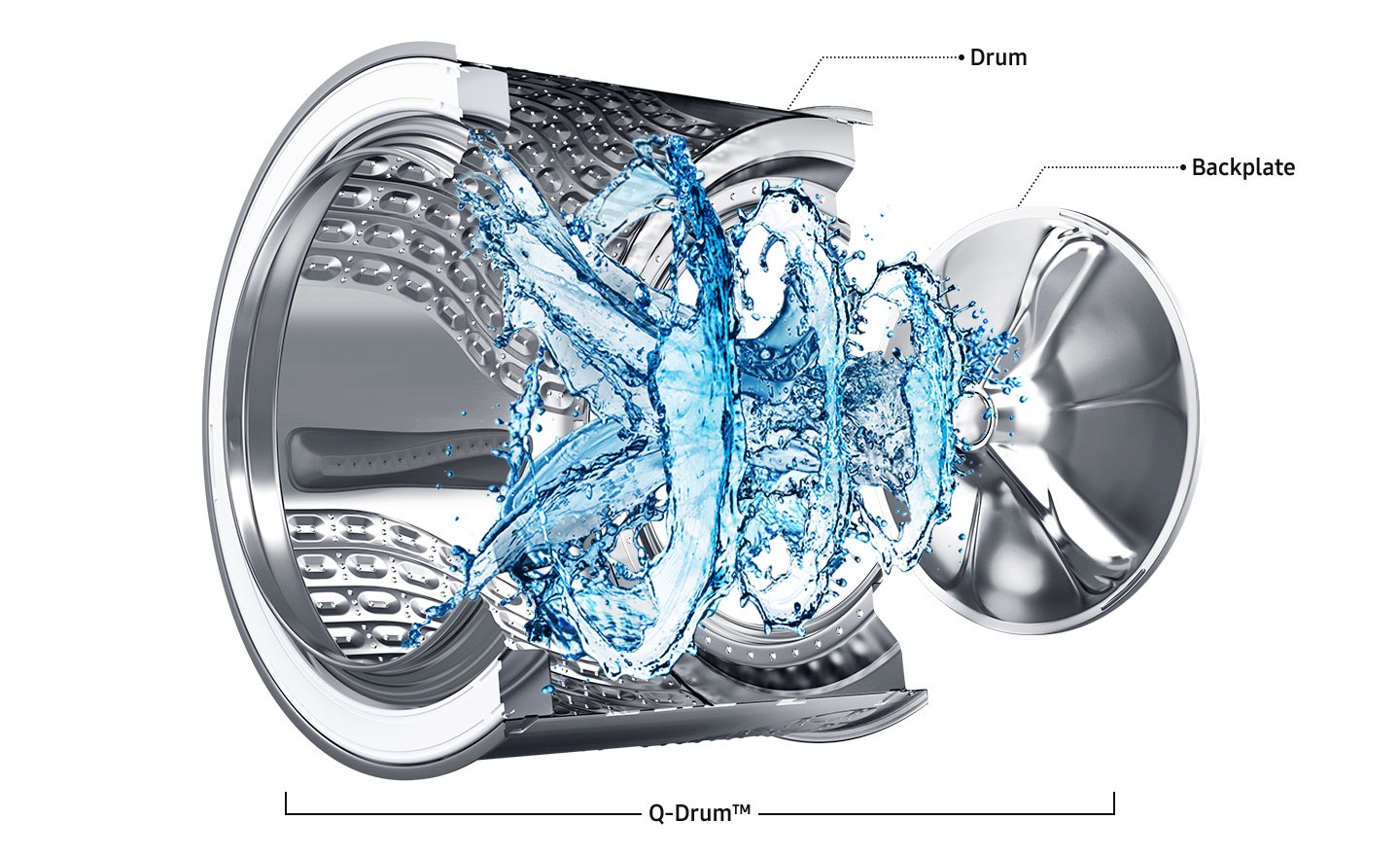 * Tested on Samsung WD6800M compared with WD6500K. Saves up to 50% time on Cotton(40℃, half load) with washing performance within ±3% and saves up to 20% energy tested by IEC 60456:2010
Add any item, any time
Missed a shirt? The Add Wash™ door lets you simply and quickly add forgotten clothes* after your wash cycle has already started**. You can also easily pop in hand-washed clothes that you just want to rinse or spin dry.
* Only fabric items, clothing, detergent and softener can be added.** The Add Wash door only opens only when the drum temperature is below 50°C.
AI-Powered laundry care
Laundry Recipe
Q-rator is a smart management system* that uses data captured during user interactions** to utilize QuickDrive™ more effectively. Laundry Recipe recommends optimal wash cycles***, Laundry Planner helps optimize your laundry schedule****, and HomeCare Wizard enables remote troubleshooting.
* A Samsung application account is necessary and available on Android and iPhones devices. A Wi-Fi connection is required. ** Stores user data, preferences and usage patterns to suggest the useful options.*** User will be solely responsible for any consequece(s) that may result, including but not limited to any damage or harm caused by incorrect information provided by the User.****The recommended washing cycle is only based on time and may not be appropriate based on type of fabrics or stain level of the articles being washed.
Wash & dry in 3 hours
Get the clothes you need each day clean and ready to wear in just 3 hours. A Speed Wash+Dry cycle will wash, rinse and spin a load in 54 minutes*. And it can get everything thoroughly dry in an extra 126 minutes*.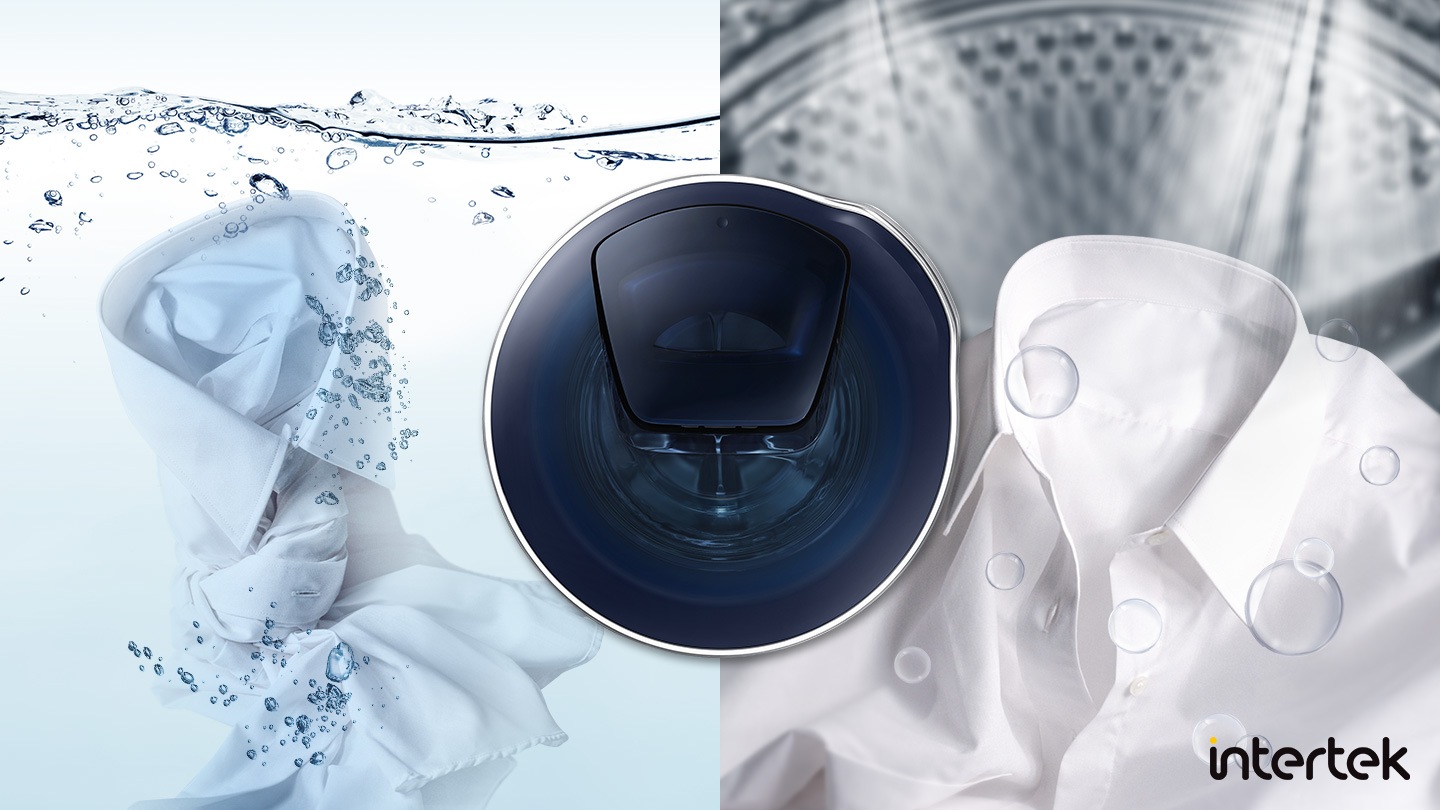 * Tested by intertek on an IEC standard load of 4kg (Cotton pillow 3ea, Cotton towel 3ea, Synthetic/blends pillow 5ea, Synthetic/blends shirt 11ea) for WD68/7800N, and 5kg (Cotton pillow 5ea, Cotton towel 4ea, Synthetic/blends pillow 7ea, Synthetic/blends shirt 12ea) for WD8800N.
Sanitize with air
Keep your clothes hygienically fresh without water and detergent. Air Wash technology deodorizes and sanitizes your clothes.So they always smell fresh. Unpleasant odors as well as bacteria are removed using just super-hot air.There's no need for boiling or costly and potentially harmful chemicals.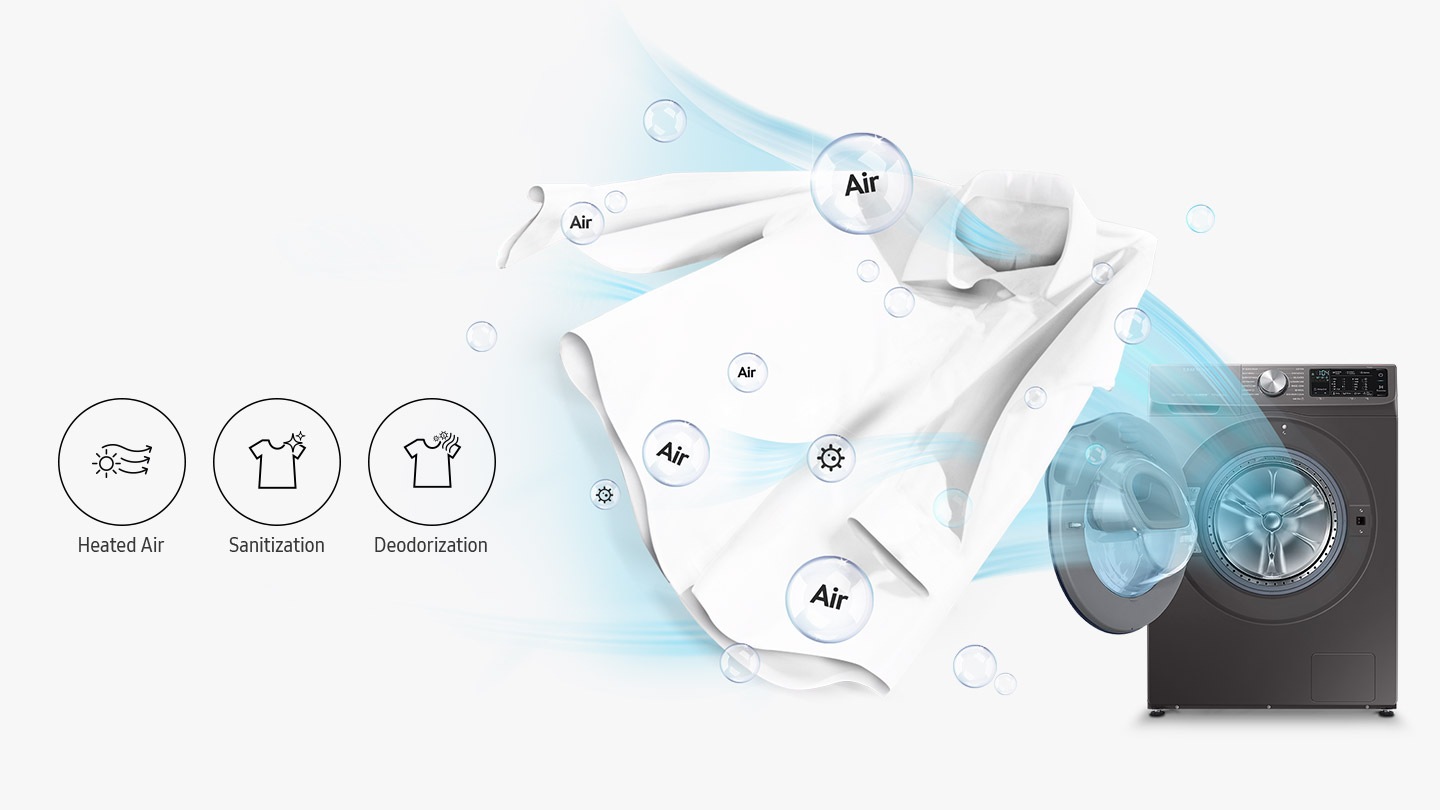 Powerful bubbles
Eco Bubble™ technology delivers powerful cleaning, even at low temperatures*. Detergent is turned into bubbles, so it quickly penetrates fabric and removes dirt easily, while protecting its color and texture and saving energy**.
* Tested in accordance with IEC 60456-2010 / 4kg Wash Load / Super Eco Wash cold (WF80F5E5U4W) vs. Cotton 40°C without Eco Bubble (WF0702WKU). Individual results may vary.** Based on the Performance Lab Test report by Springboard Engineering on EMPA strips, comparing a normal detergent solution and bubble technology without mechanical action.
Intensive Stain Removal
With the touch of a button the Bubble Soak function helps remove a wide variety of stubborn stains. Clothes are thoroughly soaked in active bubbles, so any dirt and stains are loosened and can be removed much more effectively*.
* Tested in accordance with IEC 60456 5th edition / 8kg Wash Load / Bubble Soak Wash (WF80F5E5U4) vs. Cotton 40/60°C, Synthetic 60°C, and Denim 40°C without Bubble Soak (WF0702WKU).
Hygienically clean
Give your clothes a really deep and hygienic clean with steam. A powerful Hygiene Steam cycle releases steam from the bottom of the drum. So every item in the load is thoroughly saturated. This removes engrained dirt and 99.9% of bacteria and inactivate allergens.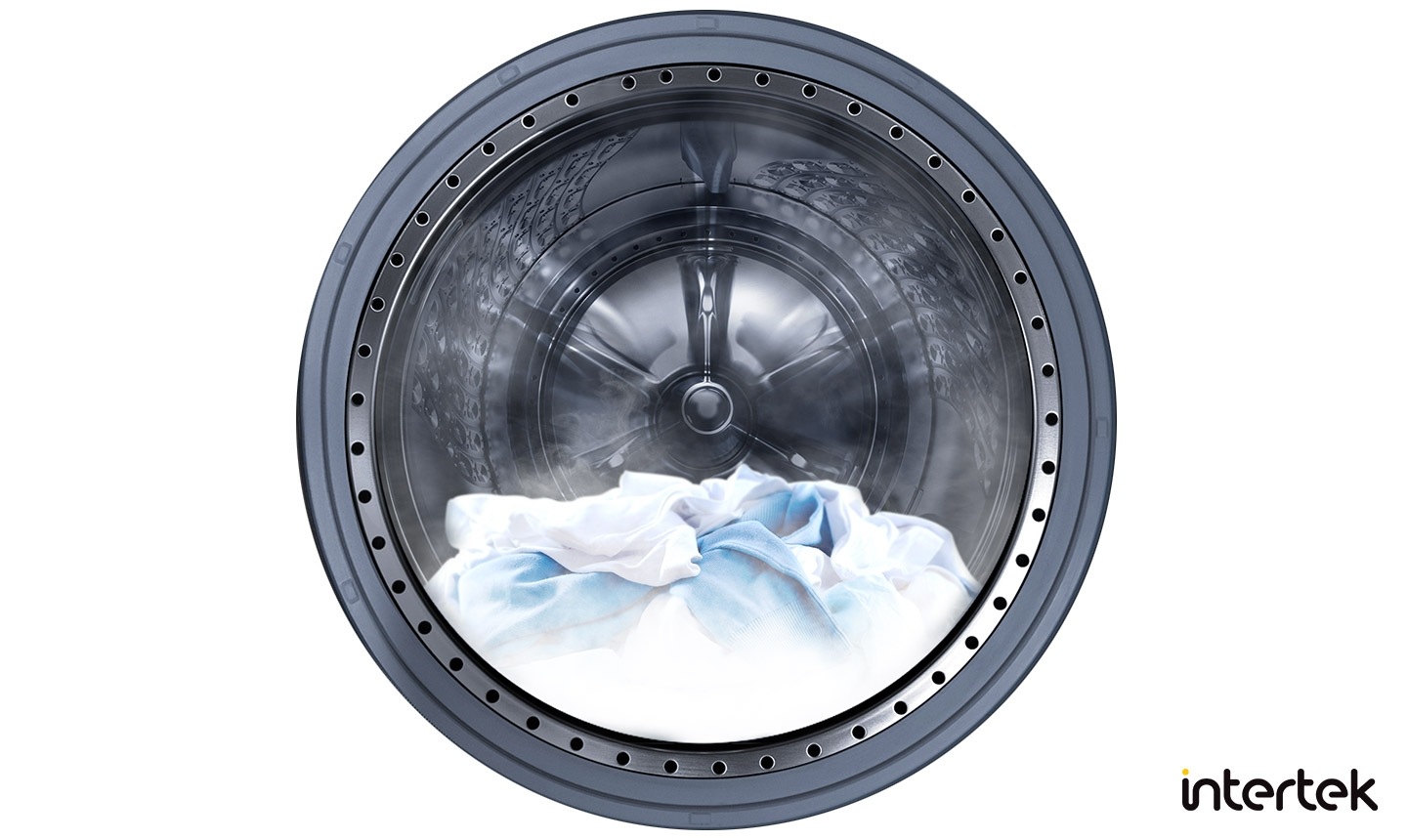 * Based on the Intertek Test report 3kg wash load/Hygiene steam course (WW10M864QOA).
Keep inside clean
Keep your machine hygienically clean, while being eco-friendly and saving money. Eco Drum Clean removes dirt and 99.9% of odor-causing bacteria from the drum. It uses soaking, pulsating and high speed spinning, without harsh or costly detergent. It notifies you when it needs cleaning.
Quiet, powerful & durable performance
Digital Inverter Technology utilizes strong magnets for a quieter and more powerful performance, but consumes less energy than a Universal Motor. By eliminating the use of brushes, it provides outstanding durability* – backed-up by a 11 year warranty**.
* Awarded a 23 year durability certification by the Association for Electrical, Electronic & Information Technologies in Germany (Verband Deutscher Elektrotechniker – VDE).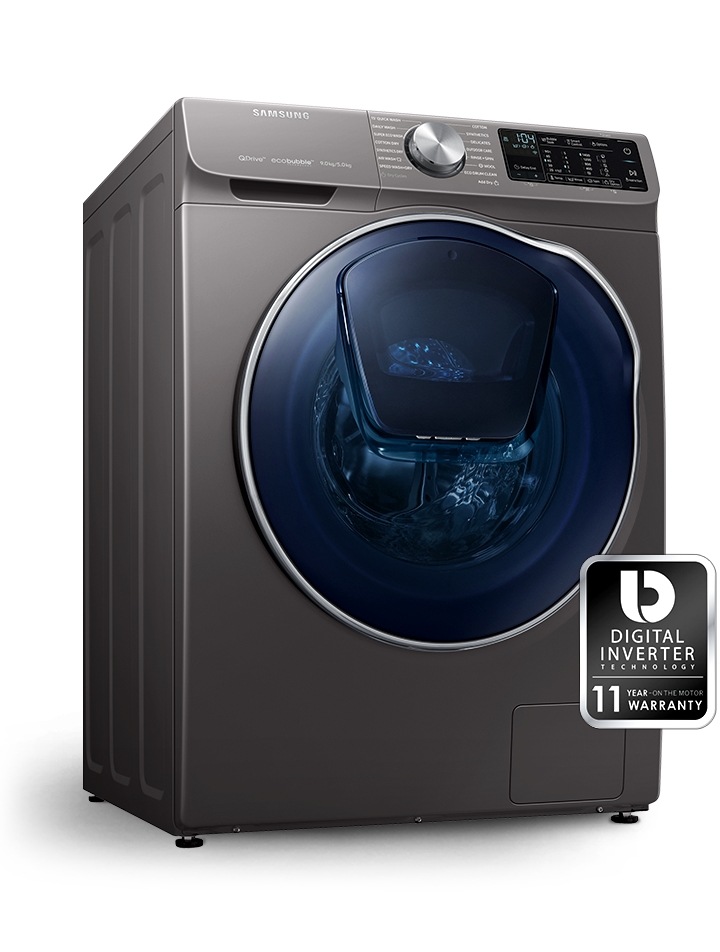 Lasting performance
A Ceramic Heater + has a new type of anti-adhesion coating that reduces the build-up of limescale compared to conventional ceramic heaters*. Its patented design** ensures there's less limescale to inhibit thermal conductivity, so the heater maintains its performance for longer and is more durable.